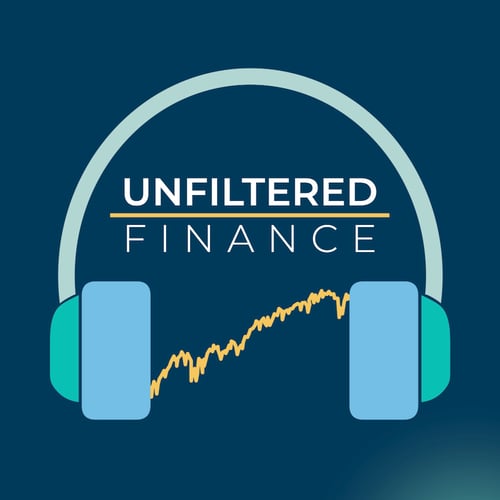 Welcome to "Unfiltered Finance," a monthly podcast from Symmetry Partners focused on Evidence-Based insights and perspective on markets, the economy, and investing
In many ways, the virtual reality space, Web 3.0, holds both experiential and financial opportunities for the future. But how can we tell the difference between those opportunities that are authentic and those which are not? In this episode, we are joined by VR content creator Brody Parksua, to discuss the economic potential of Web 3.0. *Symmetry is not affiliated with Brody Parksua.
The second quarter of 2022 has been challenging for investors as markets responded negatively to shifting interest rates, supply chain snarls, inflationary pressures, and geopolitical challenges. Join us for this episode of Unfiltered Finance as we discuss these issues, among others, in this quarterly review.
"Alternative Investments" are those that do not fall into one of the conventional investment categories of stocks, bonds, and cash. While you may be familiar with Crypto and NFTs, what you may be less familiar with are some of the more unusual categories such as; art, wine, specialty real estate like farmland, rare books…and sneakers?! Today, we are joined by Wyatt Cavalier, Chief Investment Officer of Alts.co, to discuss how investors may potentially benefit from some amount of exposure to "alt funds".
Click here to view the top recommended resources from Alts.co: https://urlis.net/qputv
As we all know, no single market trend lasts forever. Even the online streaming industry has fundamentally changed in recent weeks (on the heels of the pandemic). In this episode, we are joined once again by Symmetry's Andrew Willard, Research Analyst, to debate the topic of Netflix's recent financial performance as compared to other, more diversified companies, such as Disney.
"Story Stocks" can be described as investments of artificially inflated value. From time to time, mass media coverage of a given stock will bolster its popularity by way of broad speculation and forecasting. In this first half of a two-part episode on the subject, we are joined by Symmetry's Andrew Willard, Research Analyst, to discuss the importance of resisting spontaneous, or popular, investment decisions and keeping to a reasonable investment approach.
Markets reflected a host of investor concerns during the first quarter of 2022. Over the past four decades, U.S. investors have experienced declining interest rates, benign inflation, globalization of trade, and relative stability among the world's superpowers. During the first quarter of 2022 those trends were upended as markets were faced with rising interest rates, spiking inflation, ongoing supply-chain snarls, and a land-war in Europe. Stocks and bonds alike slumped.
In this special installment of Unfiltered Finance, we are joined by William Chettle, Symmetry's Director of Experience and Engagement, to explore the ramifications of Russia's invasion of the Ukraine, including the immediate and potential longer-term impact for investors, markets and the global economy.
About Symmetry Partners
Founded in 1994 by financial advisors for financial advisors, Symmetry offers a complete business solution with best-of-breed, Evidence-Based investment strategies, including PrecisionCore ETF Models and Panoramic Funds & Models. To help Advisors deliver a better client experience, we also provide marketing, technology and operational consulting and support.
For Financial Professionals: Symmetry Partners, LLC is an investment advisory firm registered with the Securities and Exchange Commission. The firm only transacts business in states where it is properly registered, or excluded or exempted from registration requirements. All data is from sources believed to be reliable but cannot be guaranteed or warranted. Past performance is not indicative of future results. No one should assume that future performance of any specific investment strategy, product, or non-investment related content made reference to directly or indirectly in this material will be profitable. Please note that you should not assume that any discussion or information contained on this website serves as the receipt of, or as a substitute for, personalized investment advice from Symmetry Partners.